Practice Area
Brain Injury Law Firm in Los Angeles
Mr. Sarkesians is a skilled Personal Injury Lawyer in Los Angeles providing the best representation to injury victims.
Free Case Evaluation
Brain injuries are some of the most complex injuries to sustain. However, they have become common as of late. If you or a loved one has suffered a brain injury, it can be a very difficult time in your lives. Brain injuries not only affect the victim, but affect their friends and family as well.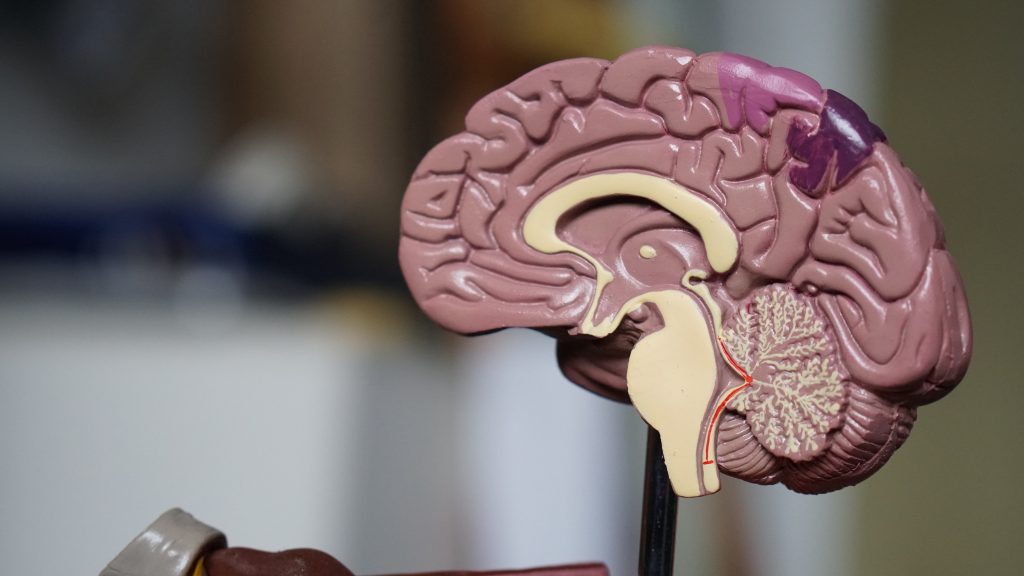 Two Types of Brain Injuries Can Occur
These injuries can be categorized into two higher levels. One being a traumatic brain injury and the other acquired. In most brain injury cases that result in a lawsuit, the injury is traumatic.
Traumatic brain injuries are caused from accidents such as motor vehicle collisions, medical malpractice, slip and fall injuries or accidents at work. They can be minor or extremely severe. Minor traumatic brain injuries are concussions resulting from sports related accidents to minor vehicle collisions. There are also moderately severe to catastrophic traumatic brain injuries which can arise from heavy trauma or repeated trauma. 
To see the latest statistics on Brain Injuries in the US, visit the CDC website here: https://www.cdc.gov/traumaticbraininjury/index.html
Acquired brain injuries are ones that arise from medical situations where oxygen supply is limited to the brain. The most common causes of acquired brain injuries are stroke, heart attacks, or carbon monoxide poisoning.
Unlike a broken bone, which is easily identifiable, a brain injury in some cases can be very difficult to diagnose. Some of these injuries can go unnoticed for a period of time and cause difficulty later on in a victim's life. 
Finding The Right Brain Injury Law Firm in Los Angeles
At DAS LAW LA, our attorneys have experience handling a variety of brain injury cases. They have helped children and adults receive compensation to help cover their medical rehabilitation costs, ongoing care costs and recovering lost earnings from not being able to go to work.
If you or a loved one have suffered a minor or catastrophic brain, do not hesitate to get in touch with DAS LAW LA. We are here to help you. Our process is designed to help you feel at ease when speaking with us and have peace of mind while we work on your case. 
Who Can Make A Brain Injury Claim?
In some cases, the person who has suffered a brain injury cannot act on their own behalf. Close friends or family of the person can bring the case forward as a brain injury compensation claim. In these cases, it is common for family or close friends to act as caregivers for the victim. These victims require support at home and with their daily lives.
In these cases, these friends and family members also have to make compromises in their own lives, which entitles the victim to further compensation. 
If you are not sure if your circumstances entitle you to make a brain injury claim, reach out to us today. We are here to advise you on the best course of action. Request a free evaluation and speak with our attorneys to see if you qualify. Our attorneys are experienced in brain injury cases.
We are here to help. 

California's Rising Personal Injury Lawyer
Get Your Free Case Evaluation Today.
We've recovered millions for our clients. Schedule your free case evaluation today by filling out the form below.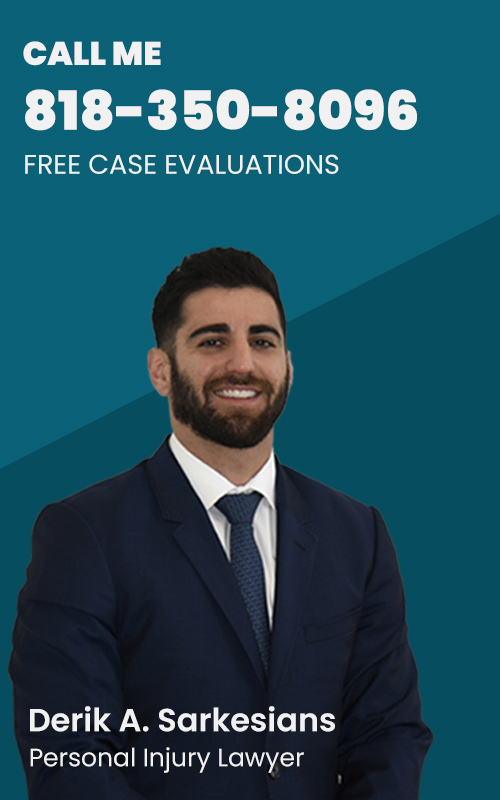 Top Rated Personal Injury Attorney In Los Angeles
Reliable, Experienced & Professional Personal Injury Lawyer
Over the years, Mr. Sarkesians spent his time representing and counseling numerous companies across a broad range of industries including retail stores, entertainment venues, security companies, restaurants, and universities. He regularly defended matters involving personal/catastrophic injury, motor vehicle accidents, premises liability, and products liability, before leaving a top nationally ranked insurance defense firm to start DAS LAW LA. He utilizes his knowledge, experience, skill and reputation to represent the general public and aggressively pursue those who have caused harm.
Request Free Case Evaluation
You Can Also Call Mr. Sarkesians at (818) 350-8096
Recent Testimonials
What Our Clients Say
We take pride in our clients and customer service. Take a look at some of our recent client testimonials to see what it is like working with a trusted and best rated civil litigation law firm in Los Angeles. See why a countless number of people continuously recommend Mr. Sarkesians to their freinds & family. We are trustworthy, reliable, knowledgeable and a highly rated law firm in Los Angeles
B. C.
Los Angeles, CA
"I am so grateful to have had Mr. Sarkesians representing me in my legal matter. His confidence and expertise were a true asset, and he was able to secure a favorable outcome for me. Not only is Mr. Sarkesians an incredibly skilled attorney, but he is also compassionate and understanding. He made me feel supported and reassured during a difficult time, and I highly recommend him to anyone in need of legal representation. Thank you, Mr. Sarkesians!"
G. K.
Oxnard, CA
I recently hired DAS LAW LA to handle my personal injury case and I couldn't be happier with the results. From the very beginning, the team was professional, responsive, and extremely helpful. They walked me through the entire process and made sure that I was comfortable and informed every step of the way. The team at DAS LAW LA was able to secure a settlement that exceeded my expectations, and I would highly recommend them to anyone in need of legal representation for a personal injury case. They truly care about their clients and are committed to getting the best possible outcome.
J. D.
Simi Valley, CA
I highly recommend Mr. Sarkesians and his team at DAS LAW LA. Mr. Sarkesians is an excellent advocate with a strong commitment to his clients. He is also extremely responsive and reliable, which is a rare combination in the legal field. In my experience, Mr. Sarkesians and his team went above and beyond to ensure that I was well-represented and that my case was handled efficiently. I am confident that you will be just as satisfied with their services as I was.
$115,000.00
Recovered for Injured Pedestrian
$900,000.00
Recovered for Car Accident Victim
$420,000.00
Recovered for Landlord Tenant
$250,000.00
Recovered for Motorcycle Accident
$290,000.00
Recovered for Car Accident Victim